Full Color Sublimation Imprinted Microfiber Cell Phone and Eyeglass Drawstring Pouch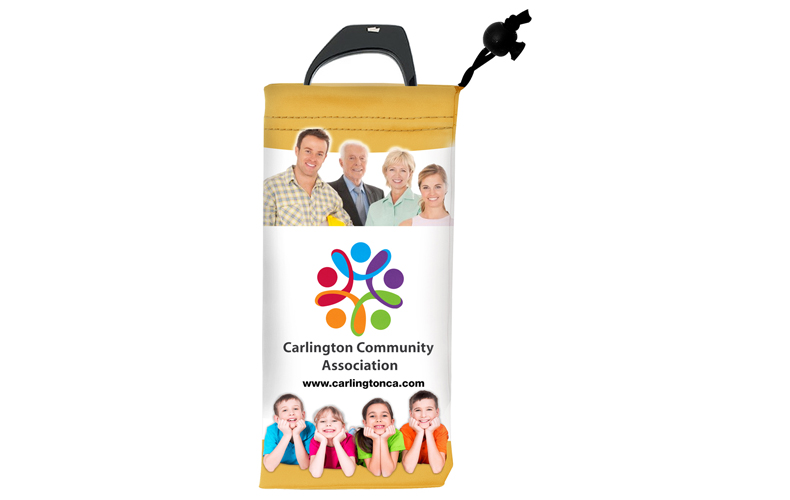 Style #: I5087HTOP3L - Full Color Sublimation Imprinted Microfiber Cell Phone and Eyeglass Drawstring Pouch
These 100% microfiber pouches are made with high-density microfiber materials designed to protect your cell phone display and clean dirt, dust, and oily smudges from sensitive surfaces like sunglass, eyeglass and camera lenses, cell phone, MP3 and PDA panels as well as laptop and computer screens without scratching. They include an adjustable plastic ball closure for cinching the pouch closed to ensure safekeeping of the contents. Pricing includes any number of colors or 4 color process with only one low setup charge of 50.00 (G). The printing is applied by Heat Transfer so the surface is soft and smooth to the touch (no bumpy screen print ink which can scratch a lens).
Assorted Colors: Minimum assortment per color is 100 pieces and must be in even increments of 100 pieces (sorry, no exceptions). If ink change is required, please add 40.00 (G) per change.

Special Pricing by Quantity
| Quantity | 250-499 | 500-999 | 1000-2499 | 2500 |
| --- | --- | --- | --- | --- |
| Regular Pricing | 2.38 | 2.13 | 2.00 | 1.88 |
| Special Pricing | 1.90 | 1.70 | 1.60 | 1.50 |
Main Features:
Material: 100% Polyester, Material Thickness: 170 GSM
Product Size:
4" W x 7-1/2" H
Imprint:
3" W x 5" H (On each side)
Production Time:
12-15 Days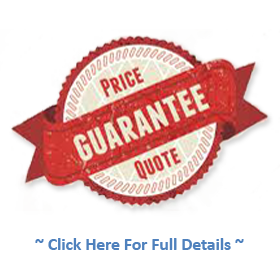 We Accept All Major Credit Cards
Email Iris@VolunteerGifts.com to find out how to receive a Free Setup
• Price Includes: One color imprint, one location.
• Setup fee $50.00
Setup Charge: Applicable on Personalized or Customized orders
***Contact us to find out how to receive FREE SETUPS***
Full Color Art Proofs & Samples
Available upon request
*On imprinted products, please allow for overages and/or underage's of up to 5% of the total quantity of your order.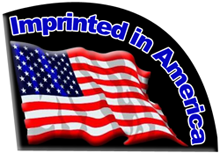 Imprinted In America(500+ U.S. Jobs)
All items marked with this insignia on our website are imprinted & shipped from our five major supplier warehouses from coast to coast. Your logo imprints are fully designed and imprinted in the USA and our suppliers employ over five hundred people in USA for the design imprinting, administration, and/or shipping of EVERY PRODUCT you order from this website.