UV Mobile Aromatherapy Sterilizer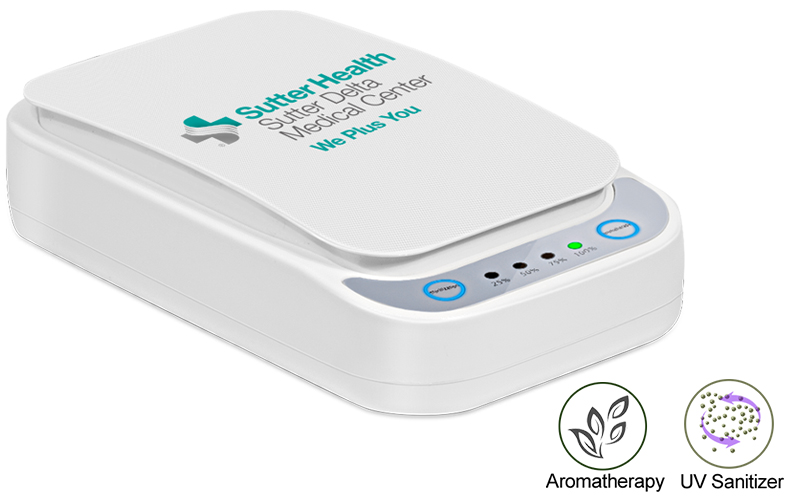 Style #: SSNT04J - UV Mobile Aromatherapy Sterilizer
Clean your phone within 10 minutes to neutralize bacteria and stay healthy. The sterilizer uses bacteria-zapping UV disinfectant light, targeting those difficult to reach areas, and eliminating up to 99.9% of bacteria. Press the Sterilization or Aromatherapy button to begin cleaning, and long-press the Sterilization button to shut down.

Not only does the cell phone sanitizer keep your belongings germ-free, but also the UV sterilizer works like an aromatherapy diffuser. Simply add a couple of your favorite aroma drops inside, and your phone will freshen while sanitizing.

There is room to clean cell phones and Smartphones up to 7 inches in size, wireless Bluetooth Earphones, toothbrushes, watches, toys, pacifiers, eyeglasses, keys, jewelry, and smartphone cleaner.

The sleek, ergonomic and compact design of this Phone Sanitizer makes it easy to take with you wherever you go.

Special Pricing by Quantity
| Quantity | 1000-1999 | 2000-4999 | 5000 |
| --- | --- | --- | --- |
| Regular Price | 35.60 | 33.46 | 32.13 |
| Special Price | 28.48 | 26.77 | 25.7 |
Main Features:
Material: ABS
Specifications
- Micro USB input: 5V/2A
- USB A output: 5V/2A
- Ultraviolet disinfection power: 2W, Timing sterilization for 10 minutes
- UV Wavelength: 253.7NM
Product Size:
External dimension: 8.67*4.96*2.17inches : Inner dimension: 7.09*3.94*0.87inces
Imprint:
UV Full Color : 3.93 X 1.96 inch
Production Time:
20 Business days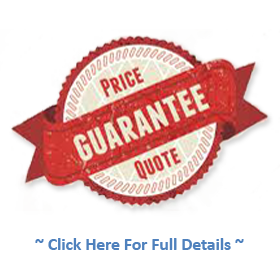 We Accept All Major Credit Cards
Email Iris@VolunteerGifts.com to find out how to receive a Free Setup
Setup Charge: Applicable on Personalized or Customized orders
***Contact us to find out how to receive FREE SETUPS***
Full Color Art Proofs & Samples
Available upon request
*On imprinted products, please allow for overages and/or underage's of up to 5% of the total quantity of your order.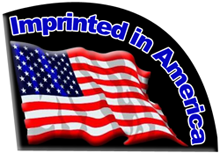 Imprinted In America(500+ U.S. Jobs)
All items marked with this insignia on our website are imprinted & shipped from our five major supplier warehouses from coast to coast. Your logo imprints are fully designed and imprinted in the USA and our suppliers employ over five hundred people in USA for the design imprinting, administration, and/or shipping of EVERY PRODUCT you order from this website.