Personal UV Sterilizer and Wireless Charger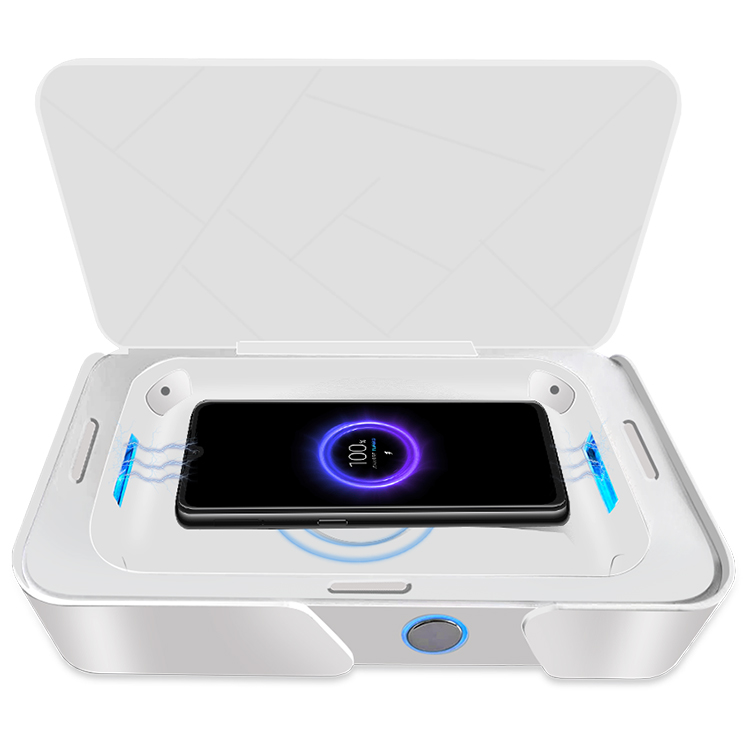 Style #: SSNT01J - Personal UV Sterilizer and Wireless Charger
UV Cleaner: Sanitize your phone within 15 minutes to neutralize bacteria and stay healthy. (NOTE: When opening the lid, please be sure the UV lights are turned off.)
1.[Multi-functional sterilization]: Sanitizer be compatible with Cell phones up to 7 inches such as iPhone Samsung Nexus LG Motorola Sony HTC Huawei etc. Great for iPods, mp3 Players, Bluetooth earphones, Toothbrushes, Watches, Toys, Pacifiers, Eyeglasses, Keys, Jewelry,Cash and any other small objects
2. [Safety and environmental protection]: advanced UV-C disinfection, the disinfection lamp is made of ozone quartz glass, double disinfection: ultraviolet sterilization, ozone disinfection. CE, FCC, ROHS certification. The whole sterilization process will not produce any pollutants and residues.
3. [Lightweight and portable]: Size: 7.5 inches (225x125x45mm), Net weight: 380g. Compact and lightweight, it is easy to carry out, disinfect at any time, and can be used at home, office or even on the go.
4. [Convenient and quick]: Press and hold the key for one second to start. After 15 minutes, the voice broadcast will complete the disinfection. Can eliminate 99.99% of the virus bacteria such as Staphylococcus aureus, Staphylococcus aureus, E. coli, natural air bacteria, cold virus and so on.
Product description
Switch on: press and hold the key for 1 second to start, and intelligently turn on for 15 minutes for disinfection.
Shut down: press and hold the power button for 3 seconds to shut down;
Wireless charging: Automatically scans wireless charging devices, and automatic charging starts.
Voice prompt: disinfection is about to start, please put the items in the disinfection chamber; please wait for the disinfection to start; (10 minutes) please wait for the secondary disinfection; please rest assured when the disinfection is completed; Charging is in progress; charging is complete.
Voice mode switch: long press the key, the voice can be changed to English or Chinese;

Special Pricing by Quantity
| Quantity | 50-99 | 100-499 | 500-999 | 1000-2499 | 2500-4999 | 5000 |
| --- | --- | --- | --- | --- | --- | --- |
| Regular Pricing | 55.35 | 53.49 | 49.71 | 48.85 | 47.35 | 45.83 |
| Special Pricing | 44.28 | 42.79 | 39.77 | 39.08 | 37.88 | 36.66 |
Main Features:
Material: ABS + PC
Product parameters:
Rated input: DC5V / 2A
Disinfection power: 3W
Speaker: 0.5W
Sterilizing UV wavelength: 185nml-253. 7nm
Product weight: 670g
Product size: 240 * 140 * 80 (mm)/8.86 x 4.84 x 1.77 in
Product Size:
8.86 x 4.84 x 1.77 in
Imprint:
UV Full Color: 1.98 X 0.91 inch
Production Time:
15 Business days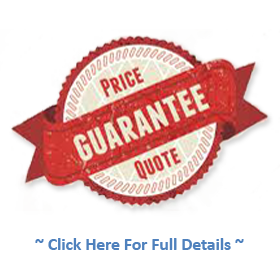 We Accept All Major Credit Cards
Email Iris@VolunteerGifts.com to find out how to receive a Free Setup
Setup Charge: Applicable on Personalized or Customized orders
***Contact us to find out how to receive FREE SETUPS***
Full Color Art Proofs & Samples
Available upon request
*On imprinted products, please allow for overages and/or underage's of up to 5% of the total quantity of your order.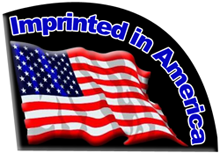 Imprinted In America(500+ U.S. Jobs)
All items marked with this insignia on our website are imprinted & shipped from our five major supplier warehouses from coast to coast. Your logo imprints are fully designed and imprinted in the USA and our suppliers employ over five hundred people in USA for the design imprinting, administration, and/or shipping of EVERY PRODUCT you order from this website.