88220 K72 Women's Smock, 3/4 Length Sleeves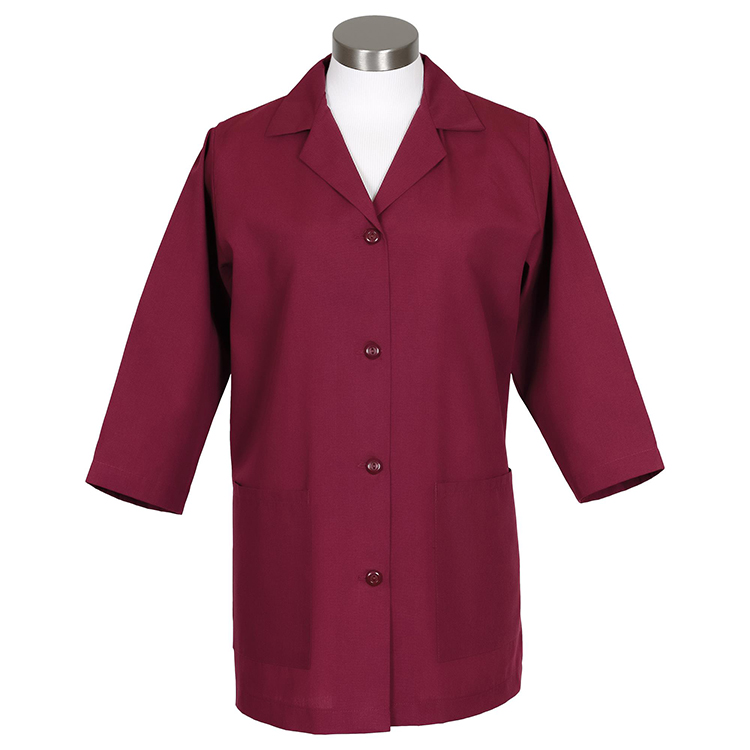 Style #: FK72F - 88220 K72 Women's Smock, 3/4 Length Sleeves
Carton Quantity: 1 Size: XS - 5XL. 2 patch pockets. 4 color match buttons. Flattering tapered female fit. 3/4 length sleeves. Comfortable, lightweight 65/35 4.5 oz. poly-cotton poplin.

Main Features:
This smock is ideal for use as the counter coat for teachers, supermarket employees, pharmacists, and more. This is a smock that comes clean easily and won't look like a collage of last month's stains, thanks to the ProDura® stain release finish. No fading or wilting: This smock holds its shape all day and maintains its color after many washings because it's made of durable 65/35 poly/cotton poplin. Comfort and Ease: This smock features 3/4 sleeves and four color-matched buttons to protect your clothes. There are two lower patch pockets to hold all of your tools. Sized to Fit Anyone: This smock comes in sizes ranging from XS to 5XL. Personalize It: This FAME smock can be above ordinary. With custom embroidery options, a name, logo, or word can be embroidered on the apron. There are seven font choices and 19 thread colors.
• Two lower patch pockets.
• Four color-matched buttons and three-
• quarter length sleeves.
• 65/35 poly/cotton poplin.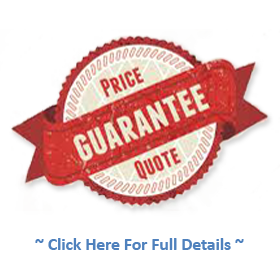 We Accept All Major Credit Cards
Email Iris@VolunteerGifts.com to find out how to receive a Free Setup
Setup Charge: Applicable on Personalized or Customized orders
***Contact us to find out how to receive FREE SETUPS***
Full Color Art Proofs & Samples
Available upon request
*On imprinted products, please allow for overages and/or underage's of up to 5% of the total quantity of your order.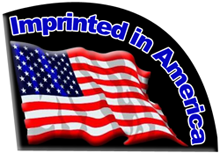 Imprinted In America(500+ U.S. Jobs)
All items marked with this insignia on our website are imprinted & shipped from our five major supplier warehouses from coast to coast. Your logo imprints are fully designed and imprinted in the USA and our suppliers employ over five hundred people in USA for the design imprinting, administration, and/or shipping of EVERY PRODUCT you order from this website.