| | | | | | | | | | | | | | | | | |
| --- | --- | --- | --- | --- | --- | --- | --- | --- | --- | --- | --- | --- | --- | --- | --- | --- |
| | | | | | | | | | | | | | | | | |

Milestone Pins (Years) - 1 Through 30 Years

Style #: MCY - Milestone Pins (Years) - 1 Through 30 Years
| Quantity | 26-50 | 51-99 | 100-199 | 200-499 | 500+ |
| --- | --- | --- | --- | --- | --- |
| Regular Pricing | 3.95 | 3.5 | 2.95 | 2.5 | 1.95 |
| Generic / In Stock | 2.95 | 2.45 | 1.95 | 1.65 | 1.45 |
| | |
| --- | --- |
| Personalized Pins: | This pin is also available in "Personalized" style with your name or text changes upon request as shown above. The Personalized versions of the pins are custom made exactly to your specifications and the price is $2.95 each for 100 to 249 Personalized pins. 250 pins to 500 pins with personalization are only $2.49 per pin. For price quote on orders for more than 500 personalized pins, email or call us for a price quote. Free full color, lifelike art proofs and mockups are available on all personalized orders to insure total accuracy and satisfaction. |
Main Features:
• Hand Painted Baked Enamel
• All Pins Are Double Plated with 14K Gold
• Excellent For Men & Women
• Each Pin Has Its Own Exclusive Color For A Distinguished Awards Program

Product Size:
Approximately 1"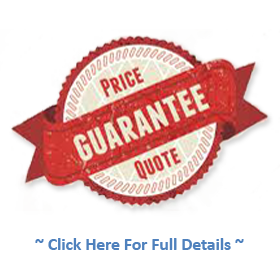 We Accept All Major Credit Cards
• Minimum Total Order is 50 pins, combined designations
• You May Mix Any Combination of styles for Total Quantity
• These Pins Are In-Stock For Fast Delivery
• Note Special Price for Nonprofit & Volunteer Organizations
• No Sales Tax for Nonprofit orders in most cases
**Setup Charge: Applicable on personalized or Customized orders with imprints or embroidery Setup Charge**
Full Color Art Proofs & Samples available upon request
*On imprinted products, please allow for overages and/or underage's of up to 5% of the total quantity of your order.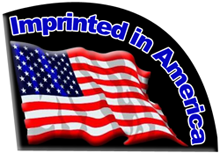 Imprinted In America(500+ U.S. Jobs)
All items marked with this insignia on our website are imprinted & shipped from our five major supplier warehouses from coast to coast. Your logo imprints are fully designed and imprinted in the USA and our suppliers employ over five hundred people in USA for the design imprinting, administration, and/or shipping of EVERY PRODUCT you order from this website.