THE EXECUTIVE GIFT BOX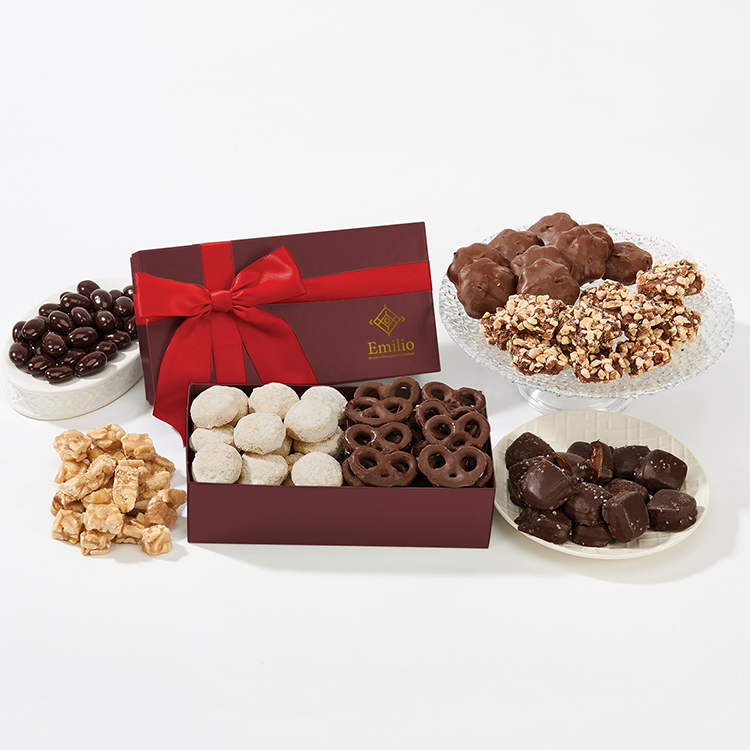 Style #: HGB2P - THE EXECUTIVE GIFT BOX
This Executive Gift Box is filled with gourmet Caramel Popcorn, Chocolate Chip Cookies, Mini Chocolate Covered Pretzels, Mixed Nuts, Almond Tea Cookies, Cashews, Pistachios, Chocolate Almonds, Chocolate Pretzels, Sea Salt Caramel, or Almond Butter Crunch. Make your mark with our elegant gift boxes.
*Individual drop shipping available*

Special Pricing by Quantity
| Quantity | 25-49 | 50-99 | 100 |
| --- | --- | --- | --- |
| Caramel Popcorn | 9.90 | 9.70 | 9.50 |
| Chocolate Chip Cookies | 13.45 | 13.35 | 13.25 |
| Chocolate Covered Pretzels & Mixed Nuts | 17.35 | 17.15 | 17.05 |
| Almond Tea Cookies & Mini Chocolate Pretzels, Cashews & Pistachios, Chocolate Covered Almonds & Pistachios | 17.95 | 17.85 | 17.55 |
| Chocolate Covered Pretzel | 18.55 | 18.25 | 17.95 |
| Sea Salt Caramels & Peanut Crunch Squares | 18.99 | 18.49 | 17.99 |
| Almond Butter Crunch & Caramel Cashew Turtles | 24.95 | 24.75 | 24.55 |
Product Size:
2" H x 8"W x 4" D
Imprint:
Hot Stamp Area: 2.5" W x 3' H
Color Options:
HOT STAMP FOIL COLORS : Gold, Silver, Black, Blue, Green, Red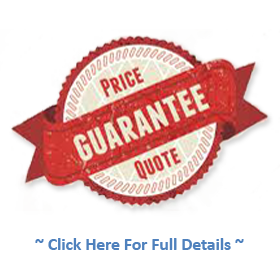 We Accept All Major Credit Cards
Email Iris@VolunteerGifts.com to find out how to receive a Free Setup
• $50(v). Price includes hot stamp of your logo on the lid.
Setup Charge: Applicable on Personalized or Customized orders
***Contact us to find out how to receive FREE SETUPS***
Full Color Art Proofs & Samples
Available upon request
*On imprinted products, please allow for overages and/or underage's of up to 5% of the total quantity of your order.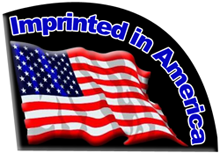 Imprinted In America(500+ U.S. Jobs)
All items marked with this insignia on our website are imprinted & shipped from our five major supplier warehouses from coast to coast. Your logo imprints are fully designed and imprinted in the USA and our suppliers employ over five hundred people in USA for the design imprinting, administration, and/or shipping of EVERY PRODUCT you order from this website.