Small - Pillow Pack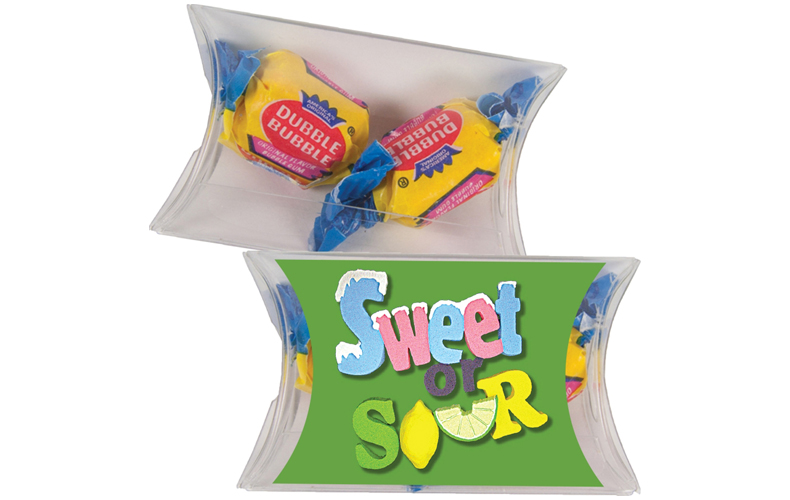 Style #: HPILLOW1CAP - Small - Pillow Pack
Your organization can get top quality Snack & Food gifts with your own logo imprinted on the package or even the food itself. Cookies, Candy and Nuts etc., in bags, boxes and towers are a great branding item and will make for a more memorable event or occasion.

Special Pricing by Quantity
| Quantity | 250-499 | 500-999 | 1000 |
| --- | --- | --- | --- |
| Jolly Ranchers, Tootsie Rolls, Bubble Gum | 0.92 | 0.90 | 0.88 |
| Chocolate Balls, Chocolate Coins | 1.53 | 1.51 | 1.49 |
| Hershey Kisses, Hershey Miniatures | 1.15 | 1.13 | 1.11 |
We Accept All Major Credit Cards
Email Iris@VolunteerGifts.com to find out how to receive a Free Setup
Setup Charge: Applicable on Personalized or Customized orders
***Contact us to find out how to receive FREE SETUPS***
Full Color Art Proofs & Samples
Available upon request
*On imprinted products, please allow for overages and/or underage's of up to 5% of the total quantity of your order.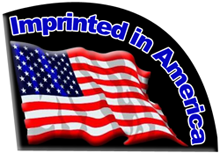 Imprinted In America(500+ U.S. Jobs)
All items marked with this insignia on our website are imprinted & shipped from our five major supplier warehouses from coast to coast. Your logo imprints are fully designed and imprinted in the USA and our suppliers employ over five hundred people in USA for the design imprinting, administration, and/or shipping of EVERY PRODUCT you order from this website.