V-Fold Tablet And Phone Stand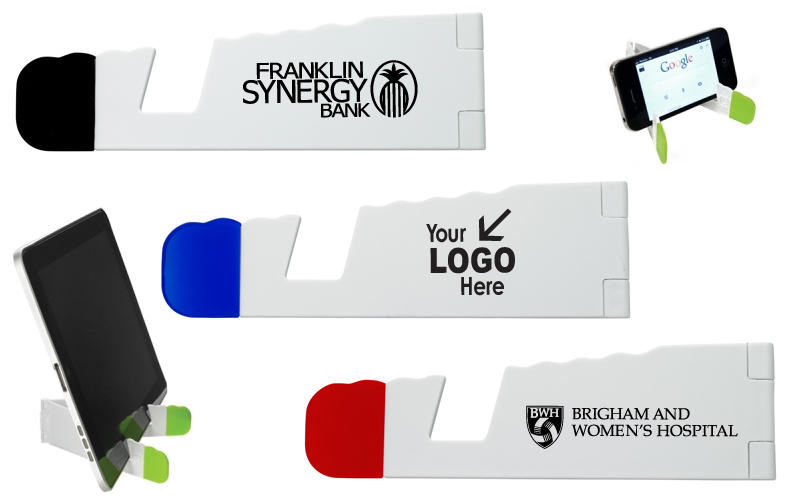 Style #: H232P - V-Fold Tablet And Phone Stand
In a wired world your people need their accessories and toys to survive.  Whether attending a meeting or conference, travelling on business, or spending a weekend away, if you can't plug in, you are lost.  (unless, of course, you are there JUST to relax and then we understand.  :-)   But if you are still in touch with civilization, our tech item section has every item to make your life easier and more convenient when you need it.

Special Pricing by Quantity
| Quantity | 250-499 | 500-999 | 1000-2499 | 2500-4999 | 5000+ |
| --- | --- | --- | --- | --- | --- |
| Regular Pricing | 1.55 | 1.35 | 1.18 | 1.01 | 0.89 |
| Special Pricing | 1.24 | 1.08 | 0.94 | 0.81 | 0.71 |
Main Features:
Holds A Variety Of Tablets For Easy Viewing
Slim Profile Makes This Item Great For Mailers And Handouts When Folded
Non-Skid Rubber Tips
Product Size:
5 1/4" W x 1 1/2" H (folded)
Imprint:
Silk-Screen: 2" W x 3/4" H
Digibrite: 2 11/16" W x 1 3/16" H
Color Options:
White with Red, Black, Royal Blue or Lime Green Trim.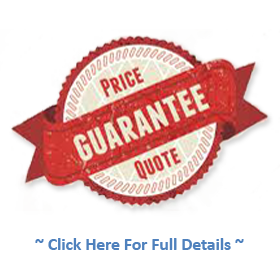 We Accept All Major Credit Cards
Email Iris@VolunteerGifts.com to find out how to receive a Free Setup
• Price Includes: One color imprint, one location.
• Setup fee $50.00
Setup Charge: Applicable on Personalized or Customized orders
***Contact us to find out how to receive FREE SETUPS***
Full Color Art Proofs & Samples
Available upon request
*On imprinted products, please allow for overages and/or underage's of up to 5% of the total quantity of your order.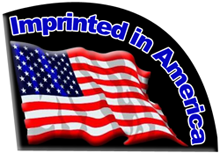 Imprinted In America(500+ U.S. Jobs)
All items marked with this insignia on our website are imprinted & shipped from our five major supplier warehouses from coast to coast. Your logo imprints are fully designed and imprinted in the USA and our suppliers employ over five hundred people in USA for the design imprinting, administration, and/or shipping of EVERY PRODUCT you order from this website.