Eco Colors Tote Bag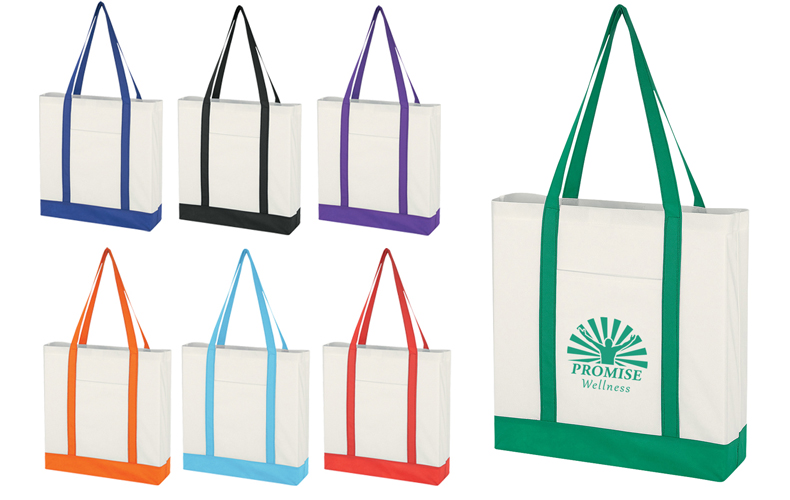 Style #: H3034P - Eco Colors Tote Bag
All text on Non-Woven items must be a minimum of ⅛" thick. San serif, block style font is recommended to achieve best imprint. Please avoid fine lines. Please Note: If you purchase any Non-Woven blank items to imprint yourself, Special Care Must be Taken By You. EXCESSIVE HEAT WILL DAMAGE THE ITEM.
Imprint Your Organization's Logo and/or Text in ANY Color!
OR
Choose from our Volunteer Artwork Themes Collection - Click Here
.

Special Pricing by Quantity
| Quantity | 200-499 | 500-999 | 1000-2499 | 2500 |
| --- | --- | --- | --- | --- |
| Regular Pricing | 2.80 | 2.70 | 2.11 | 1.84 |
| Special Pricing | 2.24 | 2.16 | 1.69 | 1.47 |
Product Size:
18" W x 14" H x 3 1/2" D
Color Options:
White with Red, Royal Blue, Kelly Green, Black, Orange, Purple or Light Blue Trim.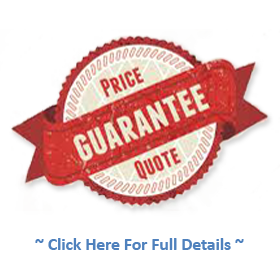 We Accept All Major Credit Cards
Email Iris@VolunteerGifts.com to find out how to receive a Free Setup
• Price Includes: One color imprint, one location.
• Setup fee $50.00
Setup Charge: Applicable on Personalized or Customized orders
***Contact us to find out how to receive FREE SETUPS***
Full Color Art Proofs & Samples
Available upon request
*On imprinted products, please allow for overages and/or underage's of up to 5% of the total quantity of your order.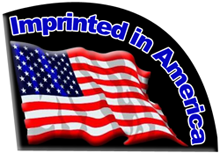 Imprinted In America(500+ U.S. Jobs)
All items marked with this insignia on our website are imprinted & shipped from our five major supplier warehouses from coast to coast. Your logo imprints are fully designed and imprinted in the USA and our suppliers employ over five hundred people in USA for the design imprinting, administration, and/or shipping of EVERY PRODUCT you order from this website.